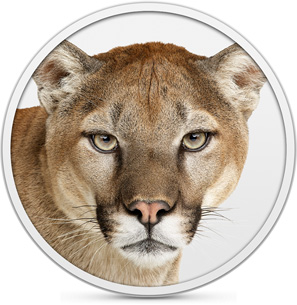 I just upgraded to Mac OSX Lion 3 months ago after waiting for whatever reason to upgrade. I decided this time that I was gonna be one of those people that upgraded as soon as the new version was released.
I didn't camp out in line or anything to get the new OSX Operating System, I simply downloaded it and ran it.
The only weird thing about the upgrade was that when the machine rebooted into doing the installation, the brightness on my 17″ MacBook Pro was turned what seemed to be all the way up. The brightness keys didn't turn it down, so the whole time the screen was really really bright. Other than that, everything smooth as the Lion upgrade. Only thing required was the waiting. Waiting for the download of the 4+ gigabyte installer and then the time it took to install.
The install itself got to one point and said 5 minutes left and then jumped back up to 20 minutes left. I thought it hit a snag and was re-installing Lion or something as I have an Early 2008 MacBook Pro which is supposed to be compatible with Mountain Lion but FUD said otherwise.
My other concern was running Avid Pro Tools 10.2 under Mountain Lion and I've fired it up and ran some sessions through it and all seems to be fine.
I did this on my secondary system which I hardly boot into, but will have to see how it works out and then install on my main HD. To be honest, the only thing I've noticed is the Notifications in the top menu bar (of which I've had none) and the addition of Reminders and Notes in the dock.